Replacement Goulds Bearing Rebuild Kit
Our bearing replacement kits are ideal for rebuilding a pump and replacing old and dysfunctional bearings. With our kits, you can restore your pump back to peak performance again.
Disclaimer: Platinum Performance Products provides parts that are compatible with or can replace different original equipment manufacturer (OEM) parts. The mention of any OEM names, trademarks, model numbers, or part numbers is purely for reference and does not indicate that we are an authorized distributor or representative of the listed companies and brands. We do not claim any association or affiliation with any of the OEM manufacturers mentioned on our website or in our product descriptions.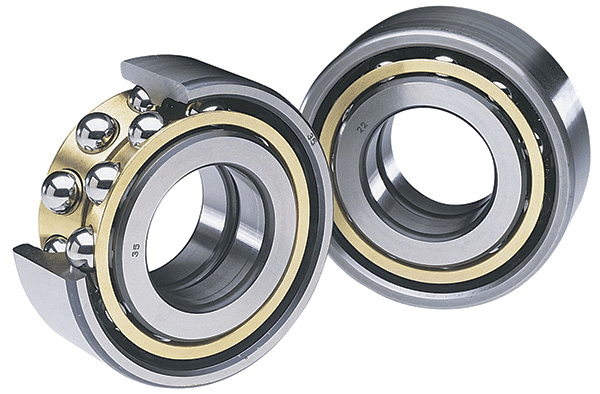 Bearings enable the smooth, frictionless movement of a mechanical pump's rotating parts. In reciprocating pumps, bearings support the reciprocating motion of the pump's piston or plunger, while in a centrifugal pump, bearings support the rotation of the impeller.
Rubber or silicone O-rings create a seal between two mating surfaces and prevent fluid leakage in a pump. Because their material is flexible and compressible, O-rings are placed in grooves and compressed to create a seal. It is important to get the right size and shape O-ring. Otherwise, it could cause damage to the mating surfaces. O-rings are used at different locations in centrifugal pumps, including the seal chamber, impeller, and casing.
Snap rings, also known as circlips or retaining rings, are a type of mechanical fastener used in pumps to hold parts in place. They are typically made of spring steel and have a split design that allows them to be easily installed or removed using snap ring pliers.
In centrifugal pumps, snap rings are used to hold the shaft within the bearing housing or to secure other components such as gears or bearings. They are installed in a groove on the outer diameter of the shaft or in a groove on the inner diameter of the housing and provide a strong and secure fit that prevents axial movement of the shaft.
WHY CHOOSE OUR REPLACEMENT GOULDS BEARING KIT?
When replacing the bearings in your centrifugal pump, choose a high-quality kit to get the job done right. And that's what you'll get with our pump bearing kit. Here are a few reasons why you should choose us:
The Platinum Performance Products Bearing Kit to Fit Goulds Pumps
Our bearing kit to fit Goulds pumps is specifically constructed to provide a value based and convenient option for repairing Goulds pump bearings. This pump bearing kit includes all the necessary components required for replacing bearings in your Goulds pump, including bearings, seals, snap rings, and necessary hardware. Our Goulds pump bearing kits are made from stainless steel. They are designed to be installed with minimal downtime and maximum pump uptime. When using our pump bearing kit to fit Goulds pumps, it is essential to follow the manufacturer's recommended installation procedures carefully.
SHOP PUMP BEARING KIT AT PLATINUM PERFORMANCE PRODUCTS
If you need a pump bearing kit, look no further than Platinum Performance Products. We offer a comprehensive kit that includes everything you need to replace the bearings in your pump and our high-quality bearings to withstand even the most challenging conditions. So shop with us today and get your pump running at peak performance. For additional information and assistance for all your pump and seal applications, contact us at team@3ppumps.com.